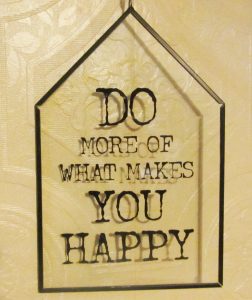 A family member just passed away. I have two friends recently diagnosed with cancer. I know people who are dealing with depression, addiction, chronic pain, and the inevitable march of time.
Some of the people in my circle are lonely, sad, overwhelmed, grieving, depressed, broke, jobless, friendless, faithless. So when I post on Facebook that I'm excited about releasing my first book, a part of me feels… guilty. Frivolous. Shallow. What I've done will not cure sickness. It will not feed the hungry. It will in no way change the world.
I've written a book about monsters chasing people through the mountains. And yes, there is a love story in the book. And a tale of good vs. evil. And a touch of spirituality. But it is, after all, entertainment.
Except to me, it's more than that. I accomplished a dream I've had since childhood. I started a new career in my fifties. I figured out how to do something that I had absolutely no idea how to do. (And am still trying to figure out a lot of it!) I faced the fear of rejection and self-doubt and worked past it. I set myself a huge goal and (eventually) met it.
More so than that, I tapped into that awesome creative spirit that seems such a mystery to those fortunate enough to experience it. I can't really tell you how I thought of the story of BUKU. I can't really tell you how I came up with multiple characters and a storyline that seems to tie together. I can't really tell you where the melody to "Iris' Lullaby" came from. Creativity remains somewhat magical to me.
Which brings me to my point. In a world filled with heartbreaking things like death and cancer and pain and depression, creating can be essential. It reminds us that there are things far more fascinating than the everyday world. That there are things far more mystical, far more meaningful, far more enjoyable. It reminds us that there is something beyond us that we can connect to as we delve within.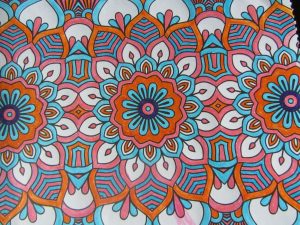 I don't say these things because I wrote a book. I say these things to encourage you to write a book. Or paint a picture. Or make a quilt. Or sing a song. Or take a photo. Or plant a flower. Or color with your granddaughter. Or whatever it is that is inside you, longing to be let out. We can't stop the sorrowful inevitabilities of life. But we can interlace them with things we create with our hands and our minds and our hearts. We can bring beauty and peace and passion and godliness into this cold world.
I hope you create something today. Or this week. Or this year. Not because the world needs more entertainment. But because it needs more hope.