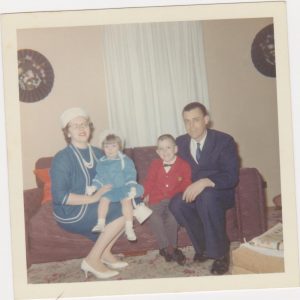 When Lee Ann Womack won Female Vocalist of the Year at the Country Music Association Awards, it was a dream come true. Literally. Lee Ann used to watch the awards show as a child and dream of winning the coveted trophy. She worked hard, with single-minded conviction, until she actually did it. She was named the top female singer in country music in 2001.
But Lee Ann said that after the euphoria died down, she was left with a big question. What next? What do you do when you achieve what you've worked for for so long? Well, I am about to find out!
No, I'm not up for an award. And probably never will be. But I am about to release my debut novel to the world. Of course, my dream doesn't center around one book. I hope to write many more. But here at the top of a hill I've been climbing for several years, I find myself contemplating the path behind me. It extends all the way back to childhood when I read books that transported me to other places and times. That's when I told myself I could do that too. The adult me took a long time to get around to it, and I can tell you that path has been long and steep and even torturous at times. But hey, young Jenny. Look at the hill we have climbed.
There's lots more to do. I'm self-published, so stuff like covers and formatting and marketing and websites is all in my hands. And of course, it's time to start on the next book. It's just that, right now, I want to acknowledge that I did it. Whether it sells or not, I have fulfilled a childhood dream.
And folks, I can tell you. It feels good.
I hope you remember your dreams. I hope you can do something that helps you accomplish them in some way. Maybe you can't become an astronaut, but you can still explore the stars by studying about them. Maybe you can't be a superstar, but you can still sing or act or paint or pick out a tune on a guitar.
What hill did you want to climb as a child? Have you tried climbing it lately?