I dedicated my first novel BUKU to my husband Mike because it would not have been possible without him. He was the one who finagled the budget so we could afford for me to quit my full-time job. He was the one who did that again when my freelance jobs dwindled away. He was the one who went to work every day while I pursued my dream of writing a book. BUKU would not have been possible without him.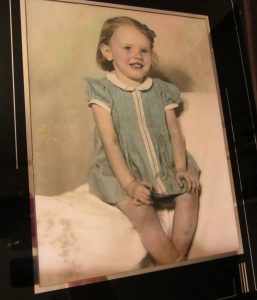 But it was my mother Carolyn who taught me to love stories. Mom was a reader. Big time. She was a dichotomy, or as Kristofferson says, "a walking contradiction". She battled depression, probably more so than I realized as a child. Because what I saw her doing was leading a 4-H club and coaching softball and teaching the youth at our church alongside my dad.
I also saw her read. All the time. I think she used it as a way to battle her depression.  She was always in the midst of a book. And she made sure the whole family was too. She would go to the library and spend hours picking out a bag full of books, not just for herself, but for me and my brother and my father. Dad would read a few. My brother would read a few. I read a lot. She read them all.
My grandmother fussed at times about mom's lack of housekeeping skills and the amount of time she spent reading. However, the thought occurred to me the other day that I don't know if I gained much of anything long-term from Grandma's cleaning skills. (Though I did from her cooking!)
But from my mom, I learned to love stories. And words. It was while diving into those books she meticulously picked out for me that I developed the dream to write my own books.
I didn't get to tell her this, but I have no doubt that because she read, I now write.